Event
Due to the overwhelming success of the first edition, we are organizing a second edition of DroneClash. Mark your calenders on 16 March 2019 for DroneClash 2019.
The program for 16 March: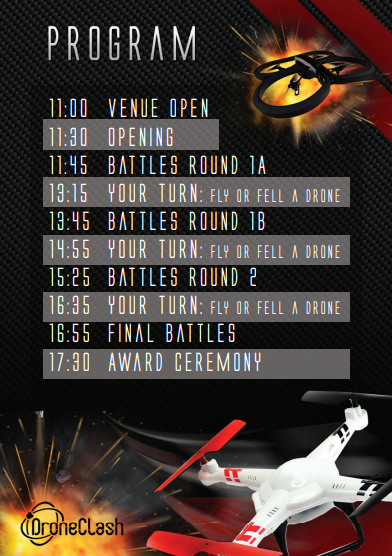 Drones: up-close and personal
Battles will take place in a specially-constructed polycarbonate arena, 20 metres squared and 6 metres high – ensuring a great view of even the smallest and speediest fighter drones.
Ready, steady, DroneClash!
Flame throwers and water cannons. Ballistic balls and entangling nets. Devilishly fast fighter-drones and majestically defended Queen drones. This high-stakes live experiment of the latest in counter-drone technology is set to be …smoking!
Audience participation: get hands on with drones
Don your white hat and try your hand at hacking down a TinyWhoop drone. Sign up for the hacking challenge when you buy your tickets. Alternatively bring your own (safe) counter-drone prototype and test it out in the interval.
ClashExpo
Alternate adrenaline-inducing DroneClash battles, with an informative stroll around the ClashExpo to meet businesses developing new counter-drone technology.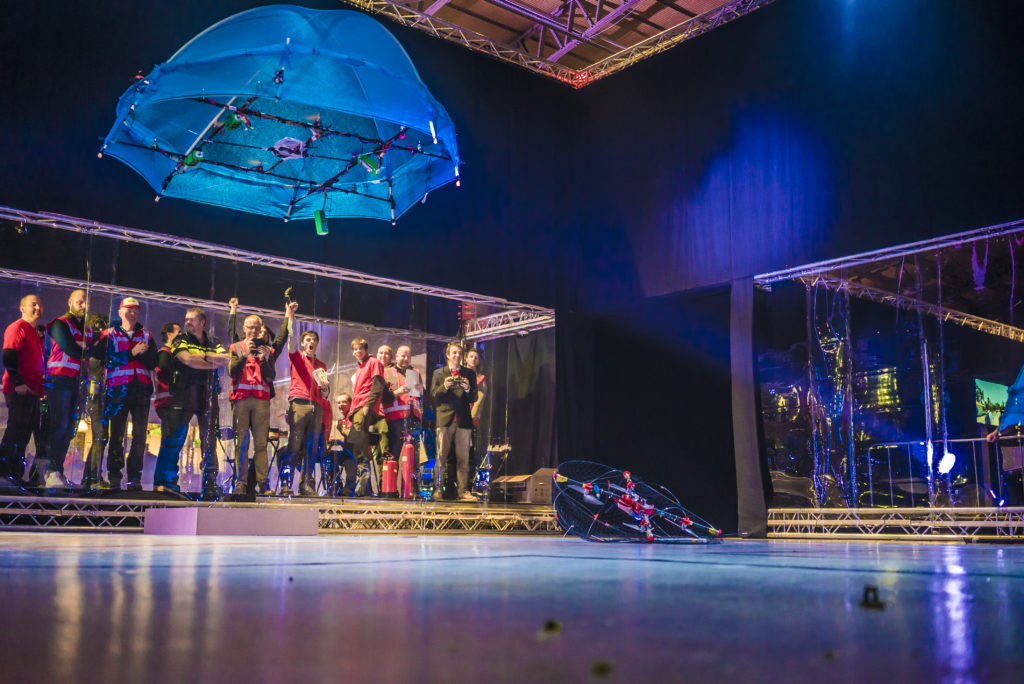 Pit Stop
Whether you are flying drones or simply spectating, it's thirsty and hungry work. Recharge your batteries at our food trucks, provided by Veul Soeps.
Help spread the word
Let the world know you are joining us at DroneClash on Facebook
Practical
Parking at Hangar 2 is free of charge.
Tickets at the door can only be payed for by card. No Cash!