Drone hacking at DroneClash 2019
At random intervals throughout the day, a rogue TinyWhoop drone will fly in the DroneClash hangar, and members of the audience will be invited to participate in hacking it down. The speediest hackers will win a share of the 1,000 Euro prize pot. Sign up in advance by emailing to hacking@droneclash.nl
TinyWhoops may well differ from standard race drones when it comes to size, but when it comes to the electronics inside these diminutive drones, they are not so different from bigger (and therefore more dangerous) drones that could attack airports or other possible targets. As such, they are a safe, but suitable target for a mass hacking experiment.
Visitors to DroneClash 2019 will be invited to sign up in advance for the TinyWhoop hacking challenge by emailing hacking@droneclash.nl. The eager drone disablers will then be given access to an open-source hacking code, developed by Freek van Tienen. Van Tienen, who works as a researcher at the Delft University of Technology was a member of the DroneClash 2018 FBCT2 team. The team was awarded a special innovation award for their hacking of competitor drones.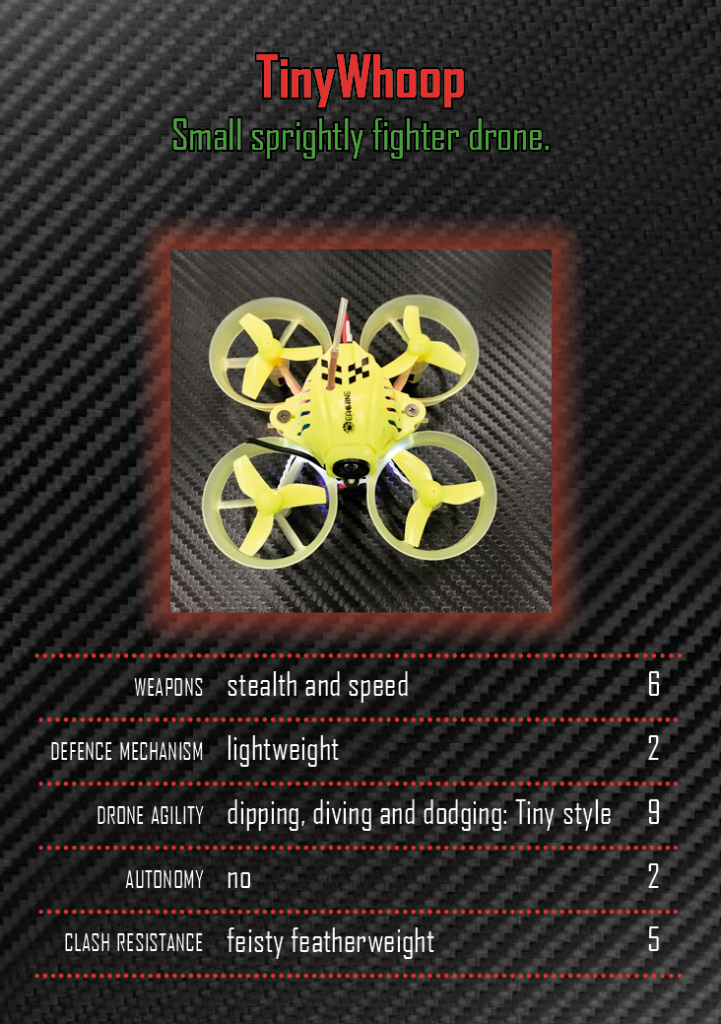 Hacking for good
For many, the word "hacking" is synonymous with criminal activity, but white hat (or ethical) hacking has an important role to play in exposing security flaws and strengthening systems.
When it comes to drones, hacking has potential both as a means of detecting nefarious drones and as a way to take action in a precise and targeted way. For example, instead of having to go through the potentially lengthy process of confirming drone sightings, clearing an area and firing some sort of counter-drone weapon, a hacker could potentially take over the command of an approaching rogue drone, redirect and land it safely, where it could be investigated.